There are a lot of different types of bicycle stems on the market, so it can be confusing trying to decide which one is right for you.
In this blog post, we'll be comparing two of the most popular types of stem riser vs adjustable stem.
Stem Riser Vs Adjustable Stem – What's The Difference?
If you're looking to upgrade your bicycle, you may be wondering what the difference is between a stem riser and an adjustable stem. Both products can improve the ride of your bike, but it's important to know which one is right for you.
Here's a quick rundown of the differences between stem risers and adjustable stems:
1. Stem Riser Review
Riser stems are the most common type of stem. They're simple and easy to install. Riser stems are a good choice for casual riders and those who want a stable, reliable stem. However, they're not very adjustable, so you might have to experiment a bit to find the right height for your needs.
Pros
Allows for a more comfortable and ergonomic riding position.
It is inexpensive.
Cons
It may not be compatible with all bikes.
Not ideal for small hands.
2. Adjustable Stem Review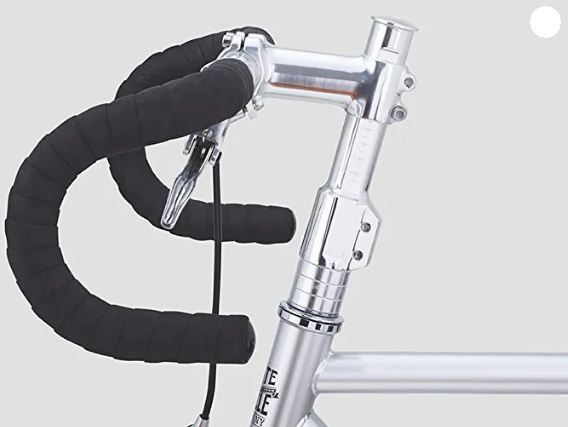 Adjustable stems are less common, but they offer more flexibilitythan riser stems. Adjustable stems are good for riders who want to be able to fine-tune their handlebar position.
They're also a good choice for riders who frequently switch between different bikes. You can easily adjust the height of your handlebars to find the perfect position for your riding style.
Pros
You can adjust the stem to find the most comfortable riding position for you.
An adjustable stem also allows you to customize your riding position for different types of riding. For example, you may want to ride in a more upright position when commuting to work, and a more aggressive position when racing or mountain biking.
An adjustable stem can offer more precise control over the handlebar position.
Cons
An adjustable stem can be more expensive than a non-adjustable stem.
It is expensive
Purpose of Using Adjustable Stems and Stem Risers
The purpose of putting adjustable stems and stem risers is to offer the rider a comfortable and efficient riding position.
The rider can find the ideal position for themselves by adjusting the stem's length, angle, and height of the stem riser, which can help to increase riding performance and lessen tiredness.
So Which Type of Stem Should You Choose?
It really depends on your individual needs. If you're a casual cyclist who just wants an easy way to adjust their handlebar height, then a stem riser is probably the best option.
However, if you're an experienced rider who wants to be able to make frequent adjustments to their riding position, then an adjustable stem is the better option.
Conclusion
No matter which type of stem you choose, it is important to ensure that it is correctly installed and adjusted for optimal performance and comfort.
With the right stem risers or adjustable stem, you can be sure that you are getting the most out of your bike.