If you're like most people, your bike is probably one of your most prized possessions. Whether you use it for commuting, racing, or simply recreation, your bike is a big part of your life. So when it comes time to repaint your bike, you want to make sure you do it right.
It's no secret that a fresh paint job can really make a bike stand out. But how much does it actually cost to have a bike frame painted? We've broken down the cost of painting a bike frame by the type of paint job, so you can decide what's right for you.
How much does it cost to paint a bike frame?
Bike repainting can be a great way to give your bike a new look. However, it is important to know how much it will cost before you get started.
The cost of bike repainting will vary depending on the size of the bike and the type of paint you use. If you use a high-quality paint, you can expect to pay around $100. The size of the bike will also affect the cost of the repainting. A small bike will cost less to repaint than a large bike.
1. Professional Bike Painting: $200-$350
When it comes time to have your bike painted, you'll find that there is a wide range of prices for the service. You can expect to pay anywhere from $200 to $350, depending on the painter's experience and the quality of paint used.
It's important to remember that you get what you pay for – a cheap paint job is likely to chip and fade quickly, while a more expensive option will last longer. The price will also depend on the number of coats (single or double) and the complexity of the design.
2. DIY Bike Painting: $100-$200
If you're the DIY type, you may be wondering how much it would cost to paint your own bike. Well, it depends on the type of paint you use, the size of the bike, and the complexity of the design. Generally speaking, you can expect to spend around $100 on paint and supplies.
A basic spray paint job can be done for around $20-40, while a custom paint job with more expensive materials can cost up to $100 or more. If you're not confident in your ability to do the job yourself, you may want to hire a professional painter instead.
Things you will need to paint a bike
1. Paint Primer
Paint primer for bikes is a type of paint that is specifically designed to adhere to metal surfaces. It is often used as a base coat before painting bikes, as it helps to create a smooth and even surface. The primer can be applied by brush, roller, or spray.
Primer paints such as the Rust-Oleum High-Heat Primer, are used as the foundation coat for latex or oil-based paints. They are available in either an opaque or a transparent finish and are applied to a surface to seal it, provide a uniform color, and enhance the adhesion of the topcoat.
Primers can be tinted with universal tints so that they will match the topcoat color. For best results, primers should be applied to a clean, dry surface in good condition.
2. Main Coat Paint
The main coat of paint on the bike is a protective layer that helps to keep the bike looking new. It also makes it easier to clean the bike and keep it free of dirt and grime.The paint is usually made of tough, durable paint that can withstand a lot of wear and tear.
It's important to choose paint that will match your bike frame's color and style, and that will be easy to apply and remove.Also, make sure to use good quality paint because it will last longer and look better. Use a brush or roller for the best coverage.
The main coats come at different prices but you can get most of them for around $30.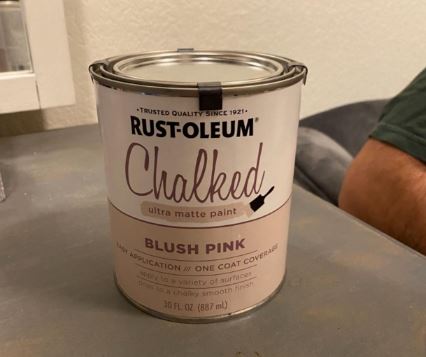 3. The Top Coat
Top coat bike paint is a type of paint that is used to protect and enhance the look of a bicycle. It can be applied to the frame, wheels, and other parts of the bike. Top coat bike paint can protect from rust and weathering, and can also make the bike look more attractive. It is usually a clear or semi-transparent coating that is applied over the top of the bike's existing paint job.
One such top coat paint we recommend is Produxa Ceramic Coating Spray. It is a super gloss and ultra-shine bike spray wax that creates a protective barrier against water and dirt. It is made with premium ingredients that make it long-lasting and easy to apply. This spray wax is perfect for those who want to achieve a high level of gloss and protection for their car.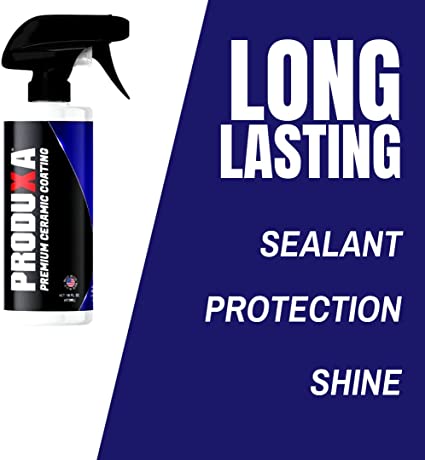 Frequently Asked Questions
How much does DIY bike painting cost?
The cost of DIY bike painting will vary depending on the supplies you need and the paint you select. In general, expect to spend around $50 for a good quality paint job. This includes primer, paint, and a clear coat. You may also need sandpaper, a rag, and some masking tape. If you are not confident in your painting skills, it is best to hire a professional to do the job for you.
Is it easy to repaint a bike?
There is no simple answer to this question. Whether or not it is easy to repaint a bike depends on the paint job that you are looking to do. If you are just looking to touch up a few scratches, then it may be easy enough for you to do it yourself. However, if you are looking for a more comprehensive paint job, then it may be best to leave it up to the professionals.
Is it okay to sandblast the bike before painting it?
Sandblasting the bike before painting is a great way to get rid of any old paint or debris and give the new paint something to stick to. However, some people choose not to sandblast their bikes because they are afraid it will damage the metal. If you're not sure, you can always ask a professional for help.
Conclusion
Painting a bike frame can be a fun and affordable way to personalize your ride. It is a project that can be completed on a weekend, and the supplies can be found at most hardware stores. Be sure to use a primer and quality paint to ensure a long-lasting finish.