If you're an avid cyclist, you've likely heard of both body glide and chamois butter. But what are the differences between these two products, and which is the better choice for you?
In this article, we'll discuss the differences between body glide vs chamois butter so you decide which one is right for you.
Body Glide Vs Chamois Butter
1. Body Glide Reviews
Body glide is a synthetic anti-friction balm that's designed to reduce friction, chafing, and irritation caused by cycling. It's made from a blend of natural and synthetic ingredients that create a long-lasting, waterproof barrier on your skin.
The main benefit of body glide is that it's easy to apply and doesn't require any additional lubrication. It's also versatile enough to be used on other parts of your body, such as your feet, knees, and elbows.
2. Chamois Butter Review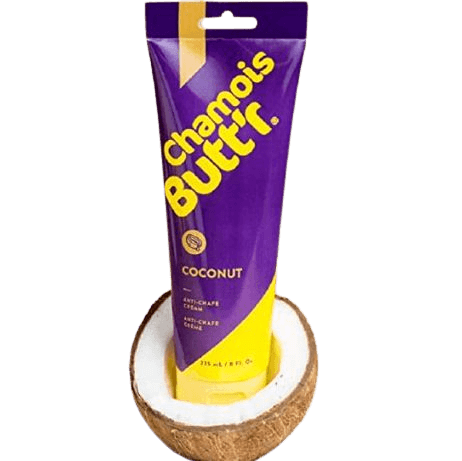 Chamois butter is a natural alternative to body glide that's derived from lanolin and other natural waxes and oils. It's designed to be used specifically on the chamois of your cycling shorts and offers a few unique benefits.
Chamois butter is a bit thicker than body glide and provides a more robust protective barrier against friction. Additionally, it's a bit easier to apply and remove, and offers a bit of warmth, which can be beneficial on colder rides.
Which one is best between body glide vs chamois butter?
Both Body Glide and chamois butter can be effective in helping you avoid saddle sores. However, the choice of which product to use ultimately comes down to your personal preference.
If you want something that is easy to apply and waterproof, Body Glide is the way to go. It's light and won't clog your pores or leave a greasy residue.
On the other hand, if you prefer something thicker and more protective, chamois butter is the product for you. Although it can be a bit more difficult to wash off, it is incredibly effective at preventing chafing and saddle sores, making it a great choice for longer rides.
Conclusion
When it comes to body glide vs chamois butter, both products are effective in preventing irritation and saddle soreness. Hence no matter which product you choose, be sure to apply it generously and evenly to get the best protection.